After a flurry of AI-related announcements at I/O, Google unveiled the Pixel tablet and its decidedly Nest Hub dock. We were lucky enough to get our hands on it, but weren't too impressed with the dock. Ahead of the tablet's commercial availability, smart home accessories maker Wasserstein launched a new docking station for Pixel tablet dockbringing a key feature that Google missed – tilt.
Google's dock for the Pixel tablet performs a few essential functions. It holds the tablet in place, charges it, works as a speakerphone, and activates hub mode on the tablet. However, by design, the dock eliminates the ability to tilt the tablet for better viewing while standing.
That's where the Wasserstein adjustable stand for the Pixel tablet comes in. The stand has a pill-shaped base topped with a ball joint holding a platform where Google's dock fits. The design shares an uncanny resemblance to the company's existing line of adjustable stands for the Google Nest Hub and others. Interestingly, the ball head allows two movements: tilt (up-down) and swivel (left-right).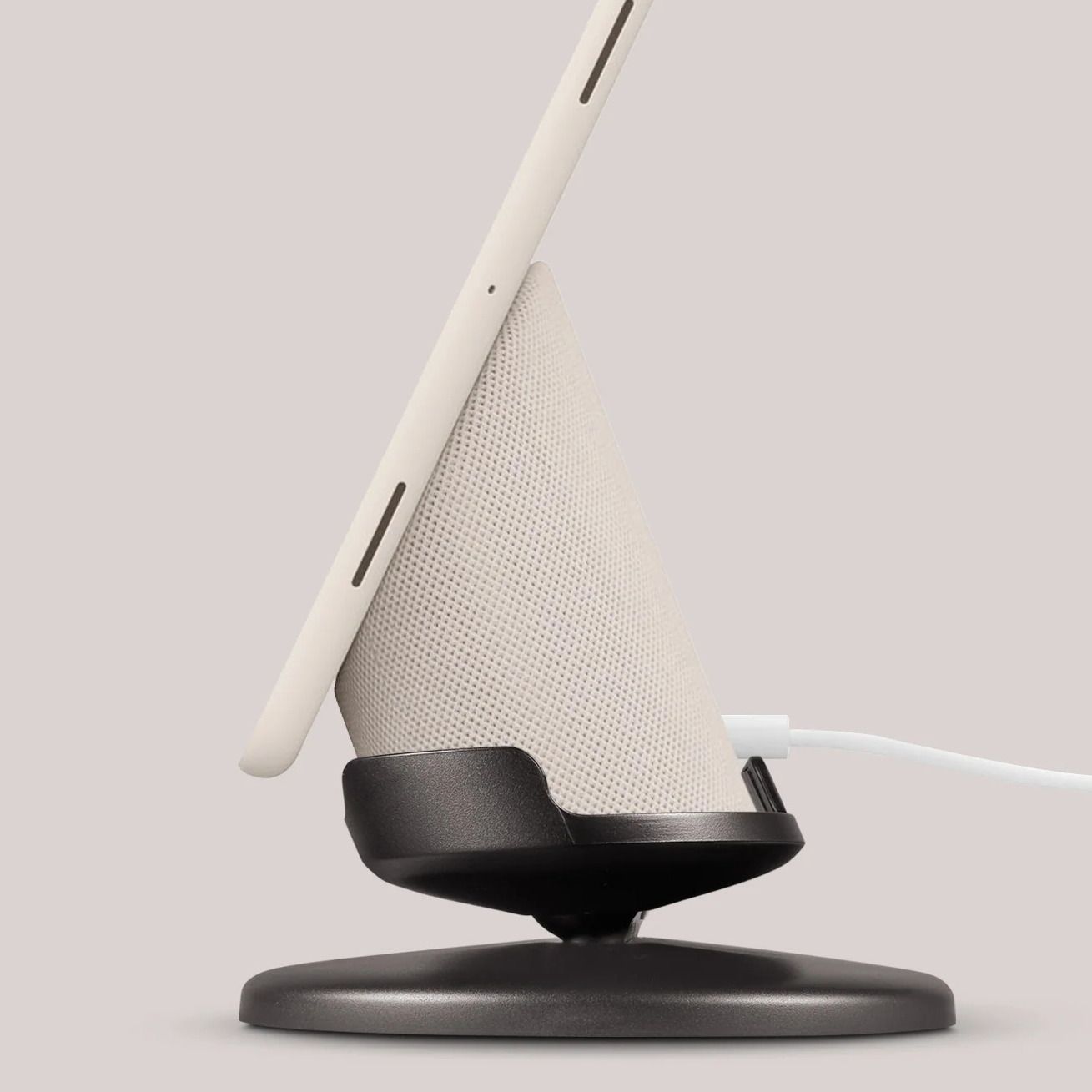 With 40 degrees of tilt, you shouldn't have to strain your neck to read the display when it's knee-high on a bedside table. The pivot can be useful if you put the shelf in a central location, like on a kitchen island that you use on both sides. Just be careful not to accidentally wrap the docking station's power cord around the base.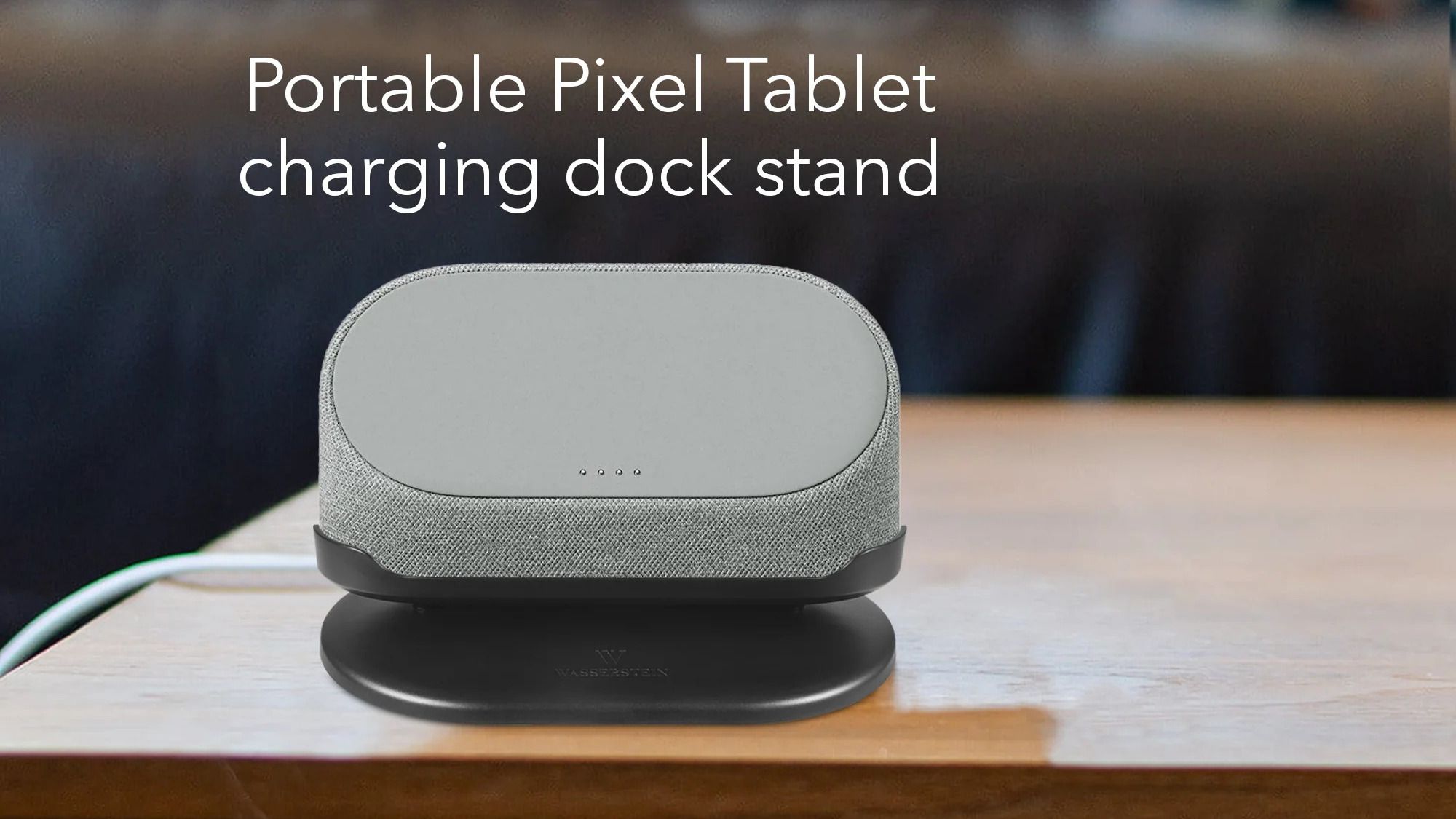 Wasserstein says the new stand is Made for Google certified, uses premium materials, and can fold flat if you need to move it or travel with it. If you think the dock design is an eyesore, we'd be half tempted to back you up. It's hard to argue against the minimalist design of the Google dock if that's what you're looking for. Additionally, the tablet's LCD screen should have decent viewing angles anyway.
This new Pixel tablet accessory will ship in July 2023 and is available to buy now, at a pre-sale price of $25, down from the original list price of $40. Wasserstein's product page says it will start shipping the stand in July, nearly a month after the tablet began in-store availability on June 20 this year.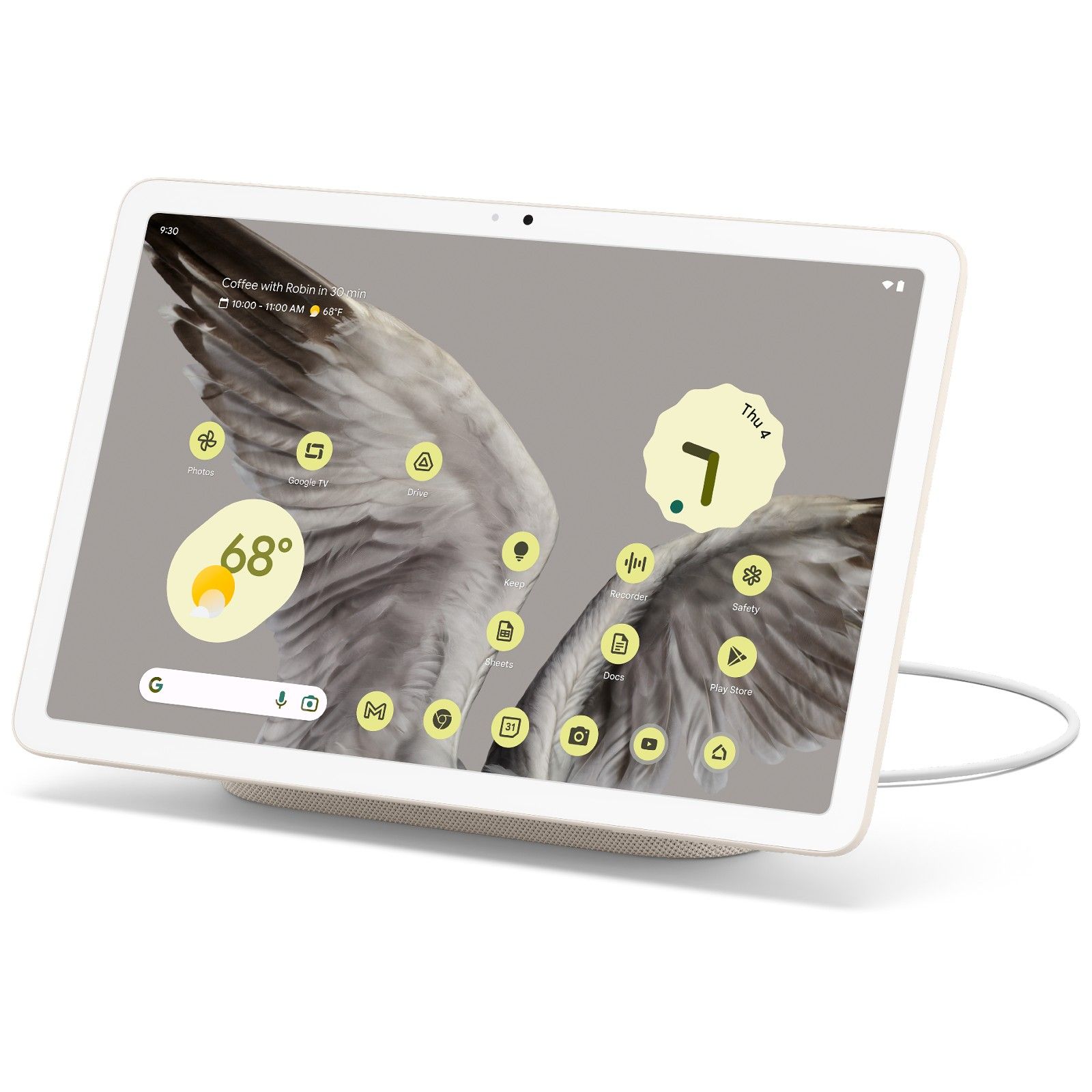 Source: Google
Google Pixel tablet
The Pixel tablet is the first tablet from Google to share the brand with the Pixel line of smartphones. It comes with a docking station that enables hub mode while serving as a charging stand.