Before the national ranking. Before the 20-game winning streak. Before winning the Charleston Classic.
Before the first "official" practice, College of Charleston goaltender Ryan Larson knew this year's Cougars team had something special.
It was during an informal meeting at head coach Pat Kelsey's house on Daniel Island that transfer graduate Wofford felt this team was going to be the elite.
"We had a meeting at the coach's house, and the unity we showed on Day 1 was special," Larson said.
Larson knows a thing or two about special teams. In 2019, during Larson's freshman year at Wofford, the Terriers went 30-5, fought their way through the Southern Conference and won a game in the NCAA Tournament.
"That Wofford team was one of the most special, connected teams I've ever been on," Larson said. "This team was like that. I could just tell from day one that the team would vibrate together. The coaching staff has done a phenomenal job of signing great players. The first day, I could feel it.
Larson joined transfer graduates Dalton Bolon, Pat Robinson III and Jaylon Scott as the core of a C of C team that won't be soon forgotten.
The list of achievements this season is impressive:
• Most wins in school history at the Division I level.
• CAA regular season and tournament champions.
• Charleston Classic Champions.
• Longest streak of 20 consecutive victories in the country.
• 11 consecutive sales at TD Arena to end the season.
• Month-long appearance in the AP Top 25 poll.
• Appearance at NCAA Tournament.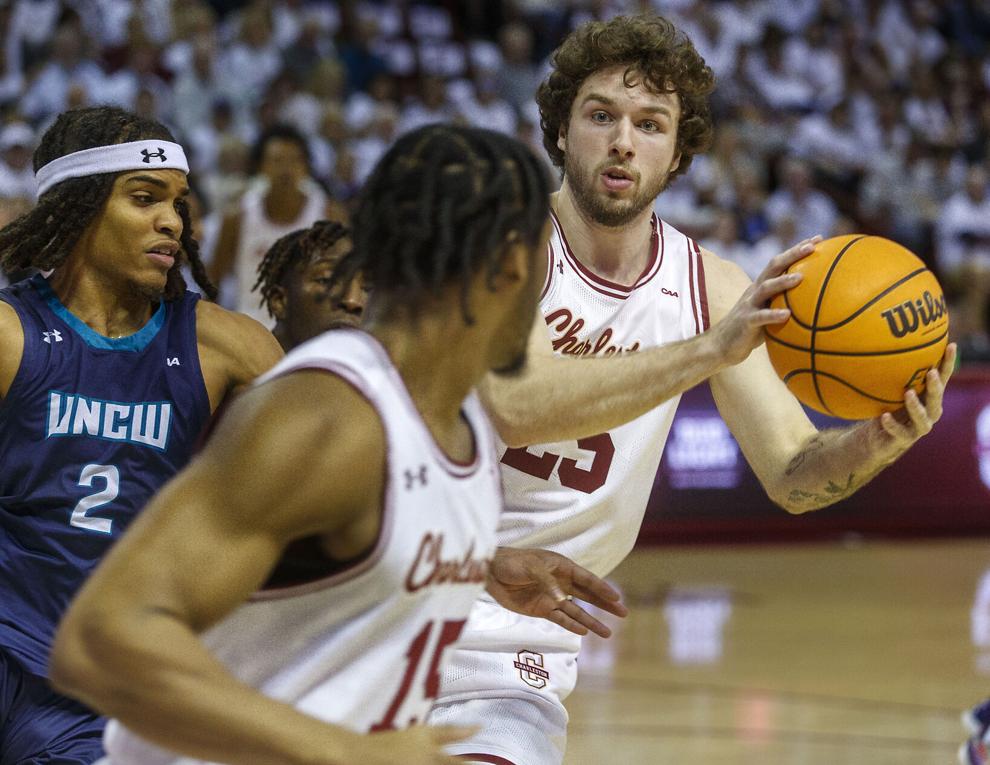 "I couldn't be prouder of what this team has accomplished this season," Kelsey said. "You walk into gyms on the road with a bullseye on your back. These guys, to be as consistent as they have been, our seniors are so special. It's as special a group as any I've ever coached.
After a convincing win over defending tournament champions SoCon Chattanooga, the Cougars traveled to Chapel Hill, NC and scared the then No. 1-ranked Tar Heels leading for most of the game before to lose by 16 points.
"I think this match showed that we weren't afraid of the bright lights and the big stage," Bolon said. "I think it showed that we could play with anyone in the country."
An overtime win over Richmond three days later kicked off a 20-game winning streak that would last more than two months.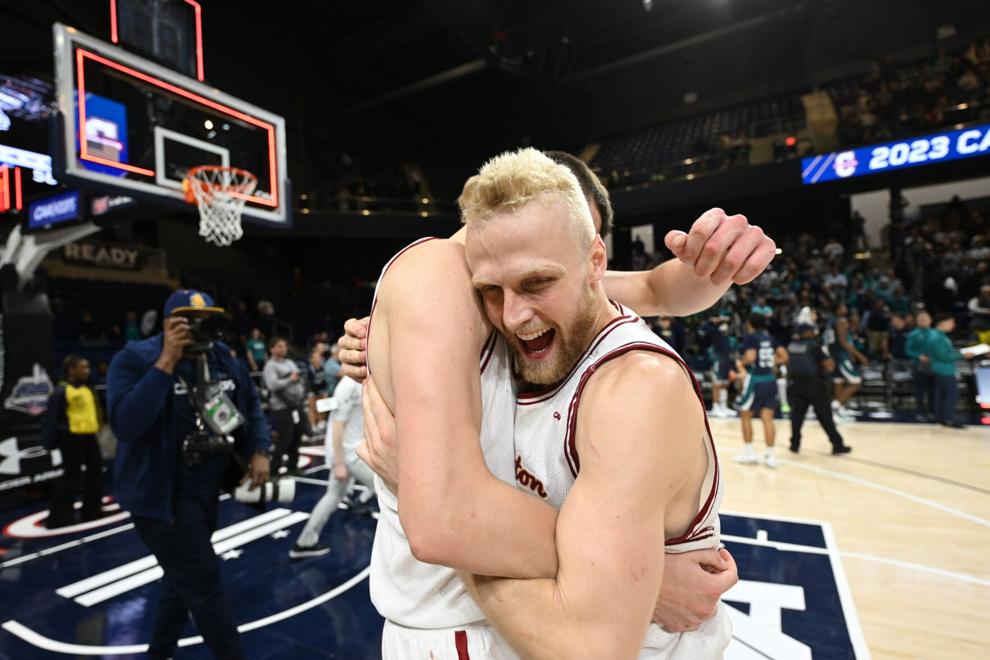 The winning streak would include a win over Virginia Tech in ESPN's Charleston Classic, the first time a mid-major has won the event.
"I think that win kind of put us on the national map," Scott said. "I think that's when people outside of the conference started noticing us."
After losing to Hofstra (the Cougars' only loss at TD Arena) and Drexel in back-to-back games, C of C has won 10 straight, including victories over Towson and UNC Wilmington in the CAA Tournament.
"I hope I've been coaching for a long time," Kelsey said. "But I know I'll never have a band like this. Just special. Their professionalism, maturity and commitment to excellence every day amazed me.
Larson, Robinson, Scott and Bolon played their last collegiate games.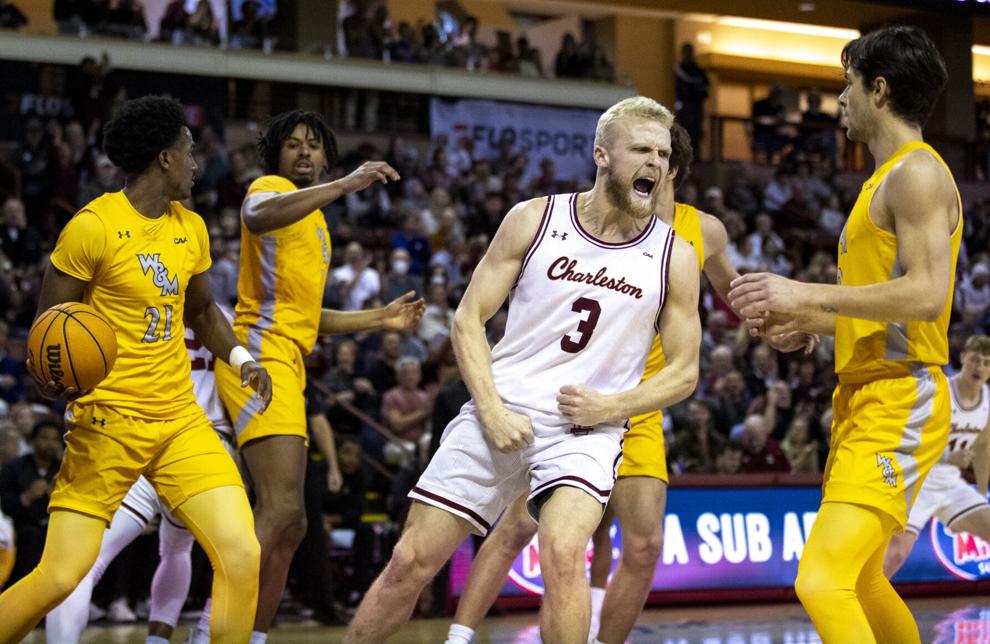 But with the return of Ante Brzovic, Reyne Smith and Ben Burnham, Kelsey won't have to rearrange the Cougars roster like he did in his first two seasons in the Lowcountry.
Kelsey has already signed one of the best recruiting classes in school history. Many consider it the best recruiting class among middle schools, and the coach still has at least one more scholarship to offer.
The crown jewel of the class is 6-5 shooting guard Isaiah Coleman, an ESPN Top 150 player and 24/7 recruiting ranking.
Besides four-star Coleman, the Cougars were able to get four-star forward Mayar Wol and three-star forward/center James Scott.
"Charleston has assembled the best middle class in the country to date," wrote 24/7 scouting analyst Adam Finkelstein. at both ends of the field and a fast-rising big man with all the tools to be a major sleeper, Charleston has what is now considered a historically good recruiting class in the CAA (Colonial Athletic Association).
So next year could also be special.