Sony Interactive Entertainment's XDev studio has confirmed its collaboration with Team Ninja on Rise of the Ronin.
Announced last week, the action-RPG will be released as a PS5 console exclusive in 2024.
Team Ninja president and game director Fumihiko Yasuda says the game is "without a doubt the most ambitious and challenging project" the Japanese studio has undertaken, which may partly explain Sony's involvement. .
Rise of the Ronin | State of Play: September 2022 Reveal Trailer | PS5
Sony XDev works with external studios around the world, providing production, management, design and publishing support, among other services.
Yasuda told PlayStation Blog last week that Sony has been supporting Team Ninja since it started working on the project seven years ago.
And XDev Senior Producer Jason Stewart tweeted on Monday: "Privileged to work on an exciting title like Rise of the Ronin with Team Ninja Studio's Yasuda-san, [Team Ninja game producer] Masaaki Yamagiwa and our Sony XDev JP team.
"Only right to visit Meiji Jingu Shrine. The birth of the Five-Article Charter Oath and the end of the feudal shogunate in Japan.
Before its closure last year, Sony Japan Studio was largely responsible for collaboration on the company's domestic external projects, a role that now appears to be handled by an XDev Japan team.
XDev, based in Liverpool, UK, has previously helped create and publish externally developed titles in Europe, including LittleBigPlanet 1-3, Sackboy: A Big Adventure, Heavy Rain, Beyond: Two Souls, Tearaway and Returnal .
Rise of the Ronin is described as a "combat-focused open-world action RPG" set in Japan at the end of the 300-year-long Edo period, commonly referred to as Bakumatsu.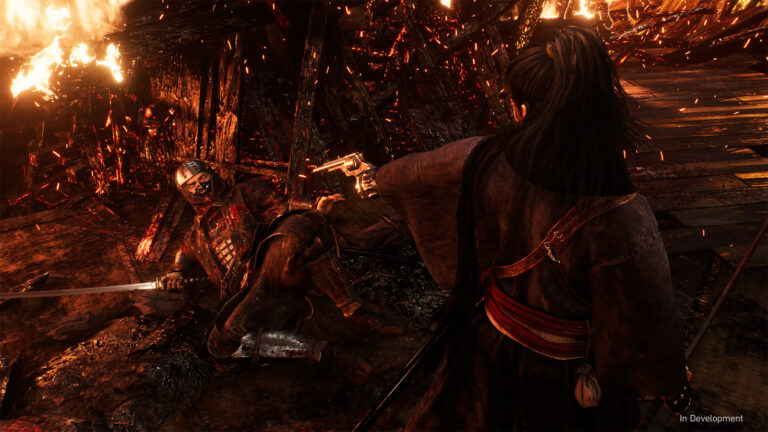 "Set in the late 19th century, Japan faces darker times as it battles its oppressive rulers and deadly diseases while Western influence permeates as civil war continues to rage between the shogunate Tokugawa and the Anti-Shogunate Factions," the game's synopsis reads.
The game's developer describes it as "a new Team Ninja experience that will immerse you in a historically-inspired world while bringing together its renowned combat action with Katanas and the like, with new guns that portray the unique personality of its era. ".