Microsoft's Panos Panay, who has been in charge of the Surface line of hardware for its entire existence and Windows development since 2020, is leaving the company, according to a press release issued today by Microsoft. Panay's duties on the Surface and Windows teams will be taken over by Yusuf Mehdi, director of consumer marketing, who over the past year has been most visible as the face of most of the company's big announcements. business related to generative AI.
"Thank you, Panos, for your impact on our products, our culture, our company and our industry over the past two decades. I am grateful for your leadership, your support and everything you have done for Microsoft and our customers and partners," wrote Microsoft CEO Satya Nadella in a message shared with the press. "We remain steadfast and confident in our strategy, and Yusuf Mehdi will lead our Windows and Surface businesses and products externally.
If you've ever watched a Microsoft Surface ad, you'll know Panay by his emotion, his soulful eyes and his colorful shirts, and also by the way he genuinely seemed to enjoy the opportunity to tell you about the processors that would be used. Microsoft's next laptop. Panay joined Microsoft in 2004 and was recently promoted to the company's executive team in 2021.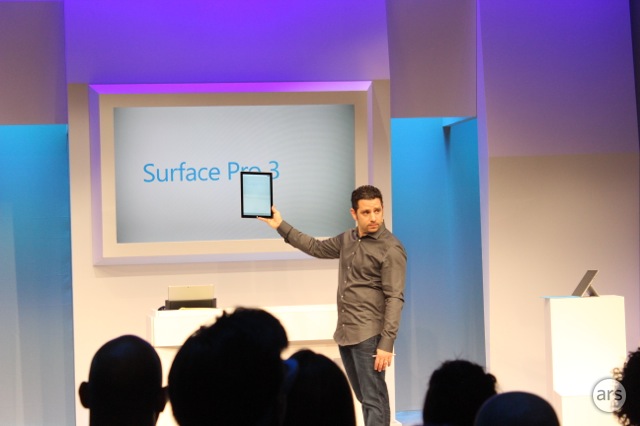 Microsoft stressed that the shakeup of its executive team would have no near-term effect on any of its current products, including Surface and the company's mixed reality hardware efforts.
While Mehdi "will take responsibility for leading the Windows and Surface businesses with our OEM and Retail partners," writes Microsoft executive vice president Rajesh Jha, other Microsoft veterans will also step in to keep the hardware and software businesses running of the company. Pavan Davuluri will be responsible for a team that "builds[s] silicon, systems and devices spanning Windows, client and cloud for an AI world" and will also, more specifically, be responsible for "Windows release planning and management". Mikhail Parakhin will be responsible for a new "team Windows and Web Experiences", which "will build experiences combining Web, services and Windows for an AI world".
The timetable for Panay's departure is unclear; her job on It's unclear if Panay will be on stage for Microsoft's upcoming Surface hardware event, which is scheduled to take place later this week on September 21.
Mehdi also has a long history with Microsoft, starting in 1992 in the marketing of Windows 3.1 and 95 before leading the marketing of the early (and hugely influential) versions of Internet Explorer. Since Panay's departure will accelerate and intensify the push to integrate new AI-based features into Windows 11 and future versions, the AI ​​push currently appears to be a company-wide mandate. business that goes beyond the limits of any individual manager.