U.S. owners of Network Ten television have started a company-wide preventive review of staff conduct amid widespread accusations of bullying and sexual harassment behavior on U.S. talk shows leading.
Ten, which was acquired by U.S. entertainment giant ViacomCBS in 2017, has launched detailed employee and management behavior surveys with the aim of finding and addressing any potential workplace issues.
The review follows a string of high-profile accusations of misconduct at major U.S. programs such as The Ellen Degeneres Show and the Today's show in the USA. None of these shows air on CBS, but senior executives at the US media giant have been separately charged with misconduct.
Ten sources close to the confidential review, which began several months ago, said it was part of a global effort by the TV network's parent company to improve the workplace culture.
Industry sources familiar with the survey, who spoke anonymously because the process is confidential, said every staff member of programs such as Studio 10 and alternative news program The project were interviewed by the network's human resources division as part of the review. The sources said people were asked about sex discrimination, racism and any issues of harassment or assault.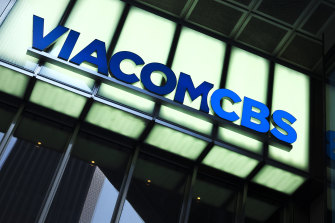 Well-known day program The Ellen DeGeneres Show has faced multiple allegations of bullying, toxic workplace culture and sexual harassment over the past year. In recent years, several high profile American media figures have faced allegations of inappropriate behavior and bullying, including the former NBC man. Today's show host Matt Lauer.
All employees of Ten's television programs and divisions are expected to participate in the review and the network has hired outside consultants to help with the process, the sources said.
"10 ViacomCBS is always looking for ways to improve the environment and culture of its workplace," said a spokesperson. "Staff are engaged in these discussions across all departments on an ongoing basis as we continue our commitment to making our workplace collaborative and inclusive."