ispace's attempt to become the first private company safely landing a robot on the Moon left a mark: a NASA space telescope orbiting Earth's closest neighbor in space spotted the impact of the vehicle on the lunar surface.
The Japanese company hoped its Hakuto-R mission would demonstrate its ability to reach the Moon safely so it could ride a wave of NASA and private sector spending on lunar cargo deliveries. It is not an easy task; two of the previous three attempts failed. And unfortunately, the Hakuto lander ran out of fuel for its rocket engines as it descended to the surface, causing it to accelerate and crash – a testament to the thin margins of safety in spaceflight.
Carin Pai, Part 2: Reasons to reduce your portfolio risk
NASA's Lunar Reconnaissance Orbiter (LRO) has circled the Moon since 2009, carefully mapping its surface. Today it published the first images from the impact site, causing scientists at Goddard Space Flight Center and Arizona State University to carefully search for changes to the lunar surface. (The LRO did the same after SpaceIL datasheet lander crashed in 2019.)
To help orient you, here's a map of the Moon centered on the Atlas crater, where Hakuto-R was trying to land.
Here is the same crater, a little closer: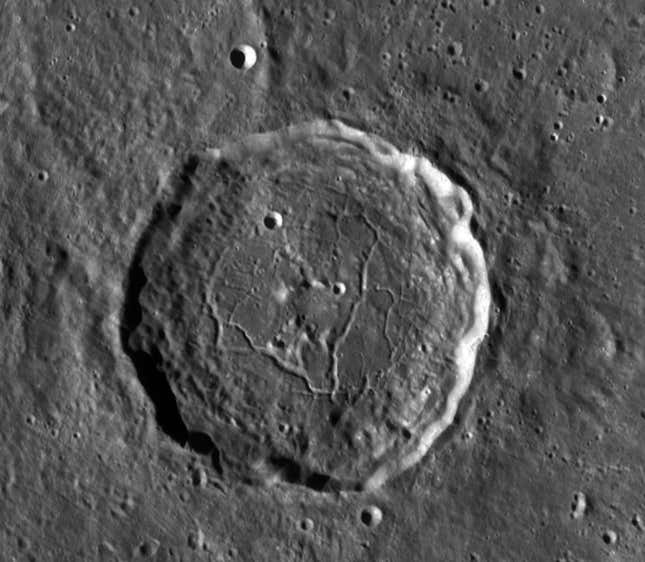 And here is an image of LRO with the impact site indicated:
This animation compares an image taken before the landing attempt and one taken after; Point A is thought to be the impact site itself, while the other three arrows highlight smaller changes that could be caused by debris thrown after the crash.
And finally, here's an image where the scientists combine the data from the before and after shots to highlight the differences between them; the impact zone is about 60 to 80 meters in diameter.
While the loss of the Hakuto lander is disappointing, ispace plans to follow up with at least two more missions – another attempt with its Hakuto series lander and a combined mission with US company Draper Labs, which has a contract to do fly scientific instruments to the Moon for NASA.
The space agency will spend $2.6 billion hiring companies to deliver cargo to the Moon in the coming years, with Astrobotic and Intuitive Machines hoping to launch their own landers – and compete to be the first private organization to reach the surface lunar – in 2023.