Santa Clara, California, (March 17, 2020) – The first interactive entertainment publisher and developer BANDAI NAMCO Entertainment Inc. launched NARUTO X BORUTO NINJA TRIBES for iOS and Android in the United States, Canada and Japan, following the recent PC browser version. NARUTO X BORUTO NINJA TRIBES is a highly anticipated 9v9 turn-based fighting game set in the world of the iconic animated series. Shinobi aspirants can take advantage of their ninjitsu journeys and newly added PvP features by downloading the game now from the Apple App Store. here or on Google Play here.
Players will be able to connect to the game on any supported device and have the comfort of continuing to play from home or on the go. Crunchyroll Games, the interactive division of the world's most popular anime destination, is on board as a launch partner for the browser version in North America. Players interested in reliving the action or catching up on the latest anime episodes will be able to access the series and the game directly from Crunchyroll.com. The Android and iOS version of the game is also accessible using the same login account.
To commemorate the expansion of NARUTO X BORUTO NINJA TRIBES on iOS and Android, Naruto Uzumaki Seventh Hokage and Sasuke will be available to summon, allowing players to potentially unlock two of the most powerful shinobi in the series. Players who log into the game each day during the launch celebration will also receive up to 2,500 Shinobi coins (equivalent to 10 summons).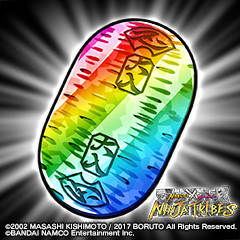 Special in-game event will give players an even bigger head start with the chance to win SR Naruto NARUTO SHIPPUDEN series as well as added bonus materials. Finally, to celebrate the milestone of 300,000 pre-registrations in these three counties, each player who has pre-registered will receive a play currency of one million Ryo, which can be used to obtain skills and objects.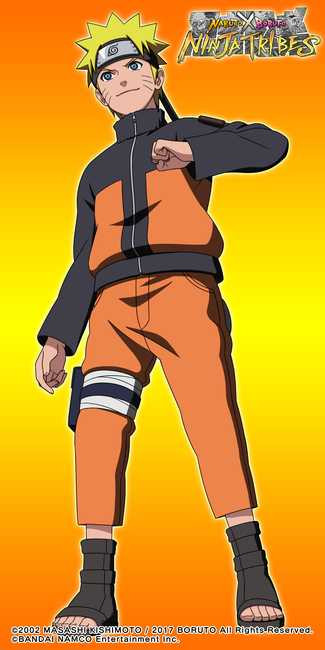 For more information on NARUTO X BORUTO NINJA TRIBES, please visit the game's website at https://en-narutoxboruto-tri.bn-ent.net/ or follow the official Facebook page at https://www.facebook.com/ninjatribes/.