There will be no federal oil and gas lease sales in Montana this year.
The BLM Montana-Dakotas State Office will close out 2023 with a December lease sale in North Dakota. It was the first full year of federal leases offered under regulatory reforms championed by President Joe Biden, who shifted oil and gas leases to competitive bidding while increasing royalty payments by 12 .5% to 16.67%, tied with the state rate of Montana. The amounts required for cleanup bonds were increased for the first time in 63 years, from $10,000 to $150,000.
Before the new rules took effect, the fossil fuel industry worried that stricter leasing standards would discourage interest in low-production areas, like Montana.
Wild Montana, which earlier this year successfully challenged two dozen designated parcels, estimated that more than 220,000 federal acres in Montana had been leased uncompetitively over the past decade.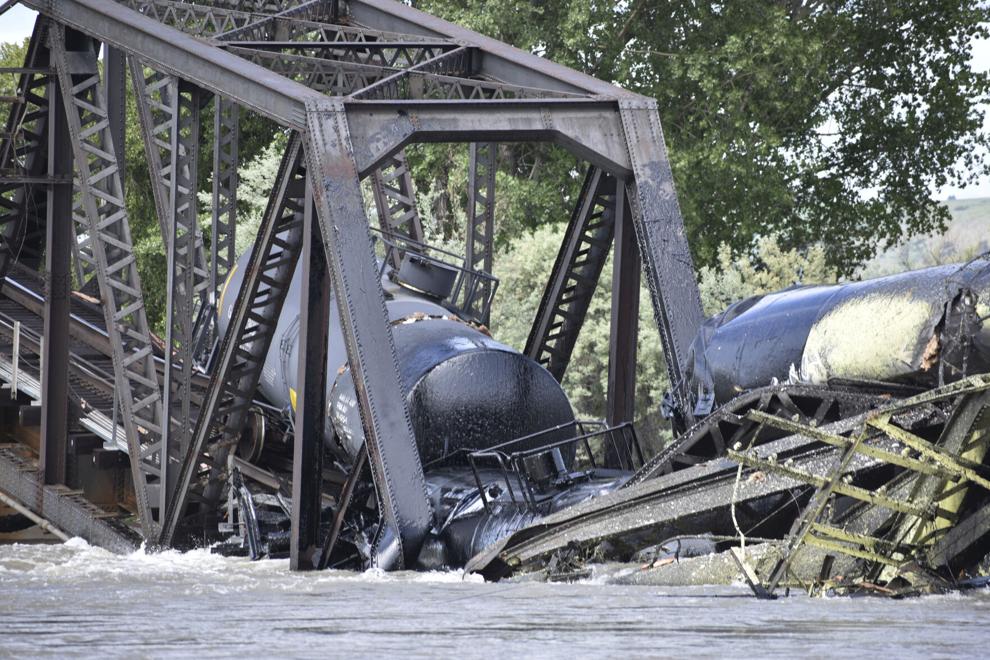 In June, Montana parcels proposed for sale in September were withdrawn following public concern that new lease terms were being ignored. Yet lease sales continue to be scheduled in North Dakota, which is part of the same district as Montana, which is headquartered in Billings.
"North Dakota doesn't have a Judge Molloy or a Judge Morris either," said Alan Olsen, director of the Montana Petroleum Association. Olsen was referring to Montana district judges Donald Molloy and Brian Morris, who both ruled against federal agencies for failing to conduct environmental reviews required by law.
Morris gained national attention in 2020 by canceling 287 federal oil and gas leases because the Bureau of Land Management failed to comply with National Environmental Policy Act requirements in 2017 and 2018. Molloy earlier blocked this year the Signal Peak mine with an expansion of 175 million tonnes. because the Federal Office of Reclamation and Enforcement had not adequately studied the environmental impacts of the expansion.
Similar concerns were raised earlier this year regarding BLM's failure to meet stricter leasing standards. Environmental groups, including Wild Montana, the Wilderness Society and Friends of the Earth, challenged the parcels selected for sale because BLM ignored a November 2022 memo broadly setting out the terms of new leasing laws passed in under the Inflation Reduction Act. There were to be no more uncompetitive lease sales. Royalty and land rental rates were also expected to increase.
Montana, with a history of cheap leases and low production, was going to feel the impact of the new rules, requiring that there be at least two bidders for each parcel sold. The state ranked a distant 11th in crude oil production nationally in 2021, with about 18.9 million barrels produced each year.
There were two active oil drilling rigs in Montana this month, according to drilling equipment supplier Baker Hughes. The last time Montana had more than two active drilling rigs was in January.
For comparison, 31 drilling rigs were active in North Dakota this month and 20 in Wyoming.
The plots extracted from Montana were put up for sale in September. There were 25, the largest number of parcels for lease in Montana in several years.
Shortly after the leases were terminated, Republicans in Montana's congressional delegation wrote to Interior Secretary Deb Haaland to inquire why the Montana parcels had only been offered once in two years. last years. A spokesperson for U.S. Sen. Steve Daines said Haaland did not respond to the letter sent in June.
The state's oil and gas leases haven't performed much better. On Monday, the Montana Land Board, made up of the state's top five officials, approved the sale of six rental parcels for $44,440 in offering revenue, bringing the total offering revenue for leases this year at $72,751.