Rock star Marilyn Manson was fined and sentenced to 20 hours of community service after pleading no contest to blowing his nose on a cameraman at a concert.
The 54-year-old, real name Brian Warner, appeared in court on Monday and was charged with two misdemeanor counts of common assault following the incident at a concert in 2019 in New Hampshire.
Manson pleaded no contest to the charge of blowing his nose, meaning he does not contest the charge, but does not admit guilt.
The plea was part of a deal in which prosecutors agreed to dismiss the other charge against the musician, which alleged he spit on the cameraman.
He was fined just over $1,400 (£1,131), with $200 (£161) suspended, and must remain at large while notifying local police of any performances in New Hampshire during two years.
During the concert in New Hampshire, Manson approached the camera operator, Susan Fountain, brought her face closer to her camera and spat a "large lougee" at her, according to a police affidavit.
A police sergeant who reviewed the video footage said in the affidavit that Manson blew a "significant amount of mucus at Fountain," and that after the camera view changed, you can see Manson "pointing and laughing of Fountain as she gets off and walks away. ".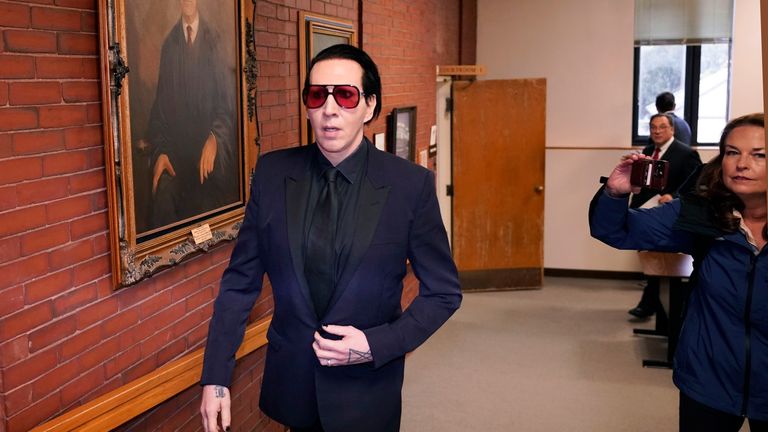 Ms Fountain said in a statement that the incident was "the most disgusting thing a human being can do".
Manson initially pleaded not guilty to both charges in 2021, with the rock star's lawyer saying the type of filming Ms. Fountain was doing at the concert typically exposes videographers to "accidental contact" with bodily fluids.
Learn more:
Marilyn Manson sues Evan Rachel Wood for abuse
Police search Marilyn Manson's home amid sex abuse allegations
He will perform his community service in California after the judge grants him permission to do so, and Manson told reporters that for punishment he may choose to work with people in recovery.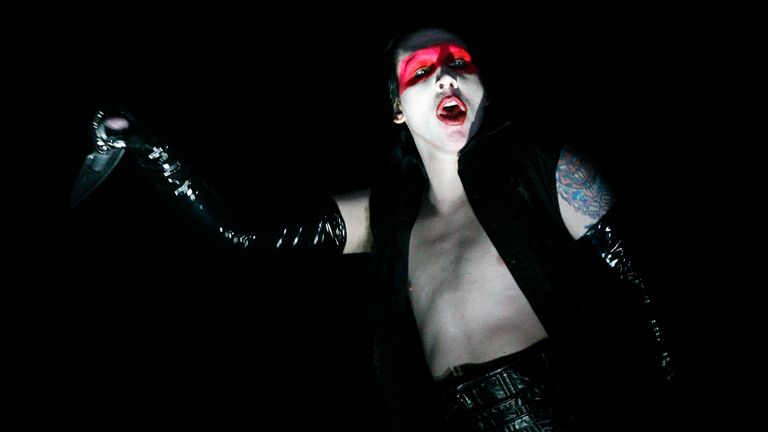 The hit artist rose to fame as a musical sensation in the mid-1990s, and while he is best known for his hit albums, he has also been embroiled in public controversy.
Manson has faced numerous sexual assault allegations over the years, but most of the cases have been dismissed or settled, including one now settled complaint filed by Game Of Thrones actress Esme Bianco in 2021.