September 18, 2023, 4:30 p.m. | Updated: September 18, 2023, 4:44 p.m.
Kate Garraway on Elton John's heartwarming tribute to her and Derek at the O2
Kate Garraway has opened up about the ongoing challenges her family faces during her husband Derek's recovery.
Following the success of his book The power of hope, The new version of Kate Garraway The power of love is a book that continues his story of hope and love.
In the book, Kate reveals more details about how she and her family coped with the enormous challenges of caring for her husband Derek. She also reflects on how the world has changed socially, politically and economically over the past three years. It's a book that celebrates the power of love that can overcome the darkest days.
Kate spoke to fellow Smooth presenter and friend Jenni Falconer about the book and the stories within. You can watch a clip of the video above or exclusively on Global Player here.
Speaking about her friendship with Elton John, Kate told Jenni: "I think Elton has been a great friend to me. I always feel like it's a bit arrogant to say he's one of my friends, because… it's Elton! But he was a great friend, and he had a friend who was very sick in the States when Derek got sick.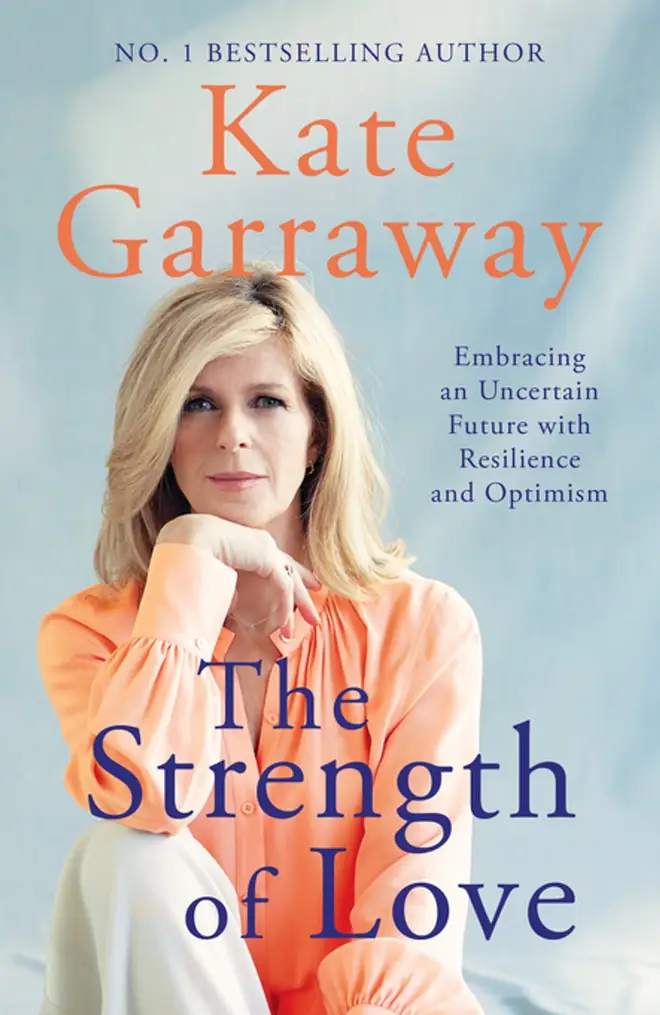 "And so we kind of exchanged ideas. And he was trying to be helpful because the United States was playing things very differently than we were here, so we were trying to exchange information. And then along the way, he said, 'I wouldn't.' Wouldn't it be wonderful if we aimed to come and see me in concert when I can start touring again?'
"So we kind of had this goal and until the last moment we didn't think it would happen and then it happened and it was fantastic because even just going to something like that was incredibly challenging, there might be people who say, "well, wasn't that exhausting?"
"Yes, it was, but you balance the motivation of hope, right, with other things?"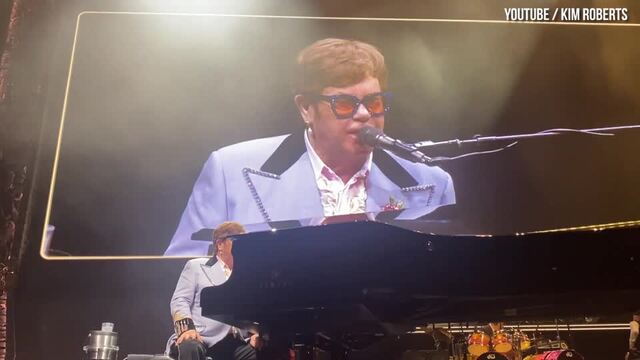 Sir Elton John greets Kate Garraway and Derek Draper during his concert
On how Elton dedicated 'Don't Let the Sun Go Down on Me' to Kate and Derek at the O2 Arena, Kate said: "We were all in tears. We were in absolute tears. And the people around We were so adorable.
"And funnily enough, I returned to the O2 for an awards ceremony with work, and one of the people [who worked there] said, 'oh, my God, I was there that night. I saw it and it was so amazing. We were all rejoicing.
"Because actually, I think everyone wants to feel like something special is happening to people and that it lifts everyone's spirits. But yeah, it was amazing of him to do that.
"'Don't Let the Sun Go Down on Me,' which seems like such an appropriate song for the battle we've all been through and couldn't have been better written for this particular moment. And Derek went to bed that night and said, "I won't let the sun go down on me." And then we all cried again.
Kate also talked about recently sharing her 18th wedding anniversary with Derek and the various positive ways of thinking that have helped her along the way, like celebrating the good things in the present moment.
Watch the full interview on Global Player here.
The power of love by Kate Garraway is out now, published by Blink.