I have a printer driver for a Samsung ML-2165W laser printer (probably a rebranded Samsung HP product) on the HP website. I had to select Mac OS X 10.11 (El Capitan) for the website to give me a printer driver.
The problem is that the printer driver is not signed. I can't install it, unless I go into Terminal and use
sudo spctl --global-disable. After installing it this way, the printer driver still does not appear in the Bonjour Printers & Scanners settings.
The download from HP also contains PPD files, which as a workaround I updated /Library/Printers/PPDs/Contents/Resources/, but when macOS wants to complete the installation, I get an error alert saying "The printer software was not installed correctly. Please reinstall the manufacturer's software.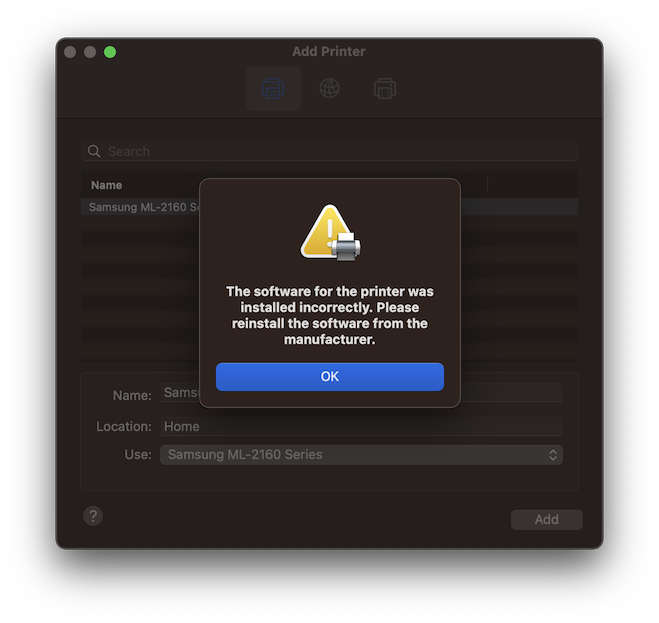 Is there a way to process the PPD file to make it work? Or does that mean I won't be able to run that old printer in Ventura? It's a nice printer.