Image 1 of 4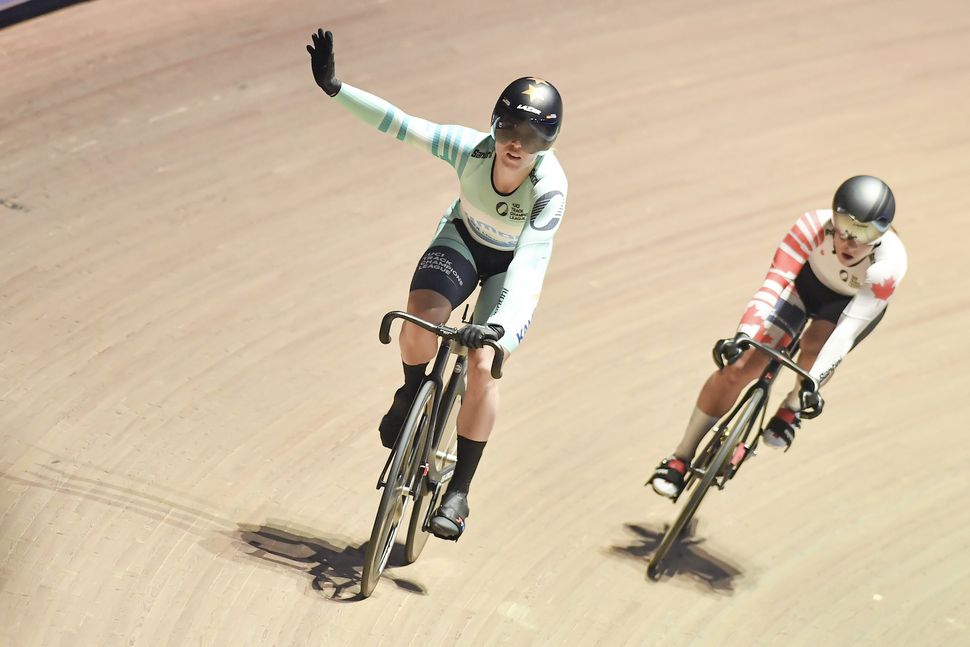 Image 2 of 4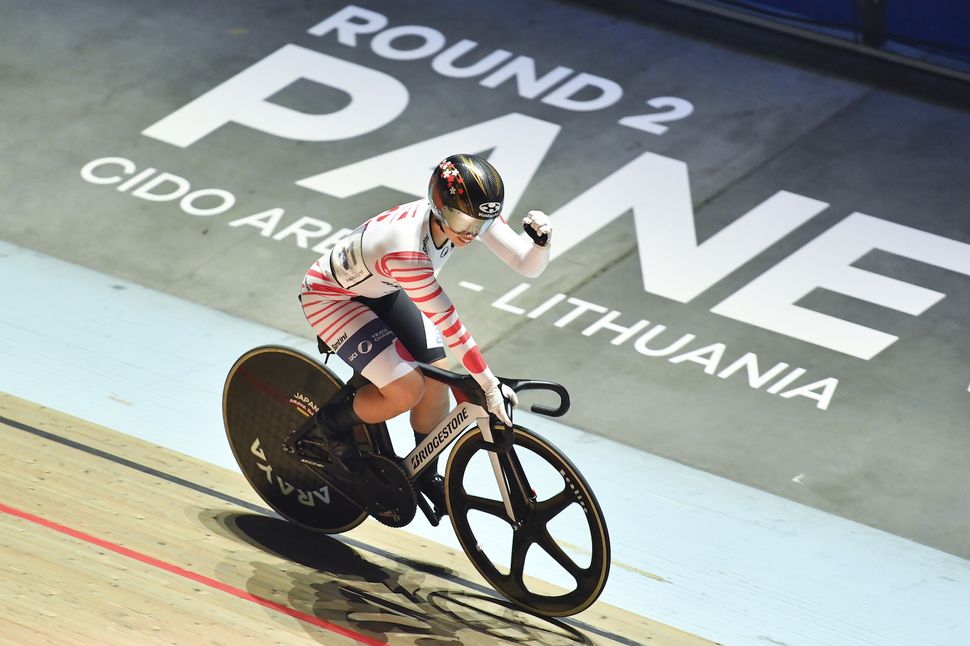 Image 3 of 4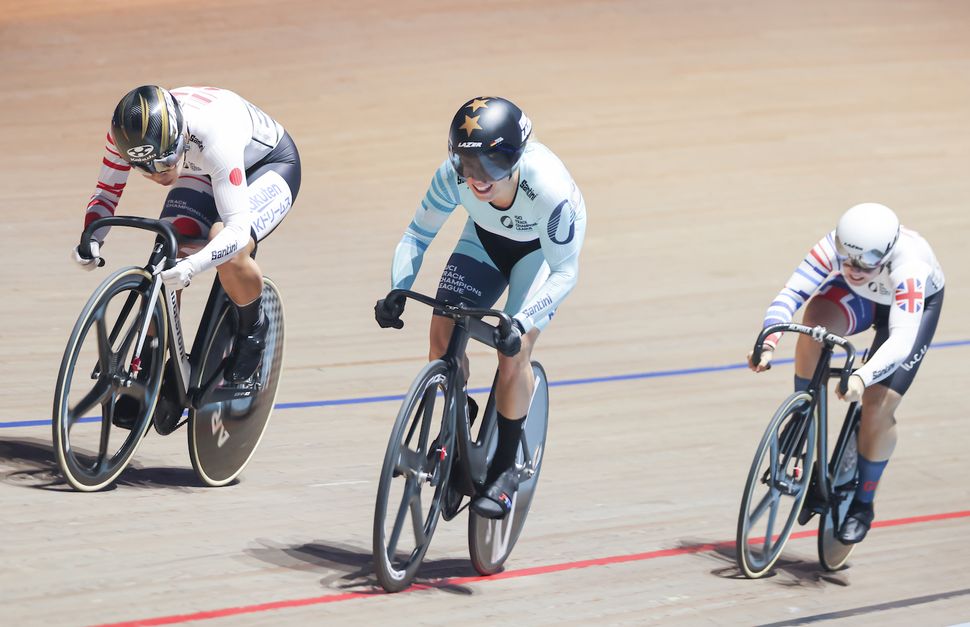 Image 4 of 4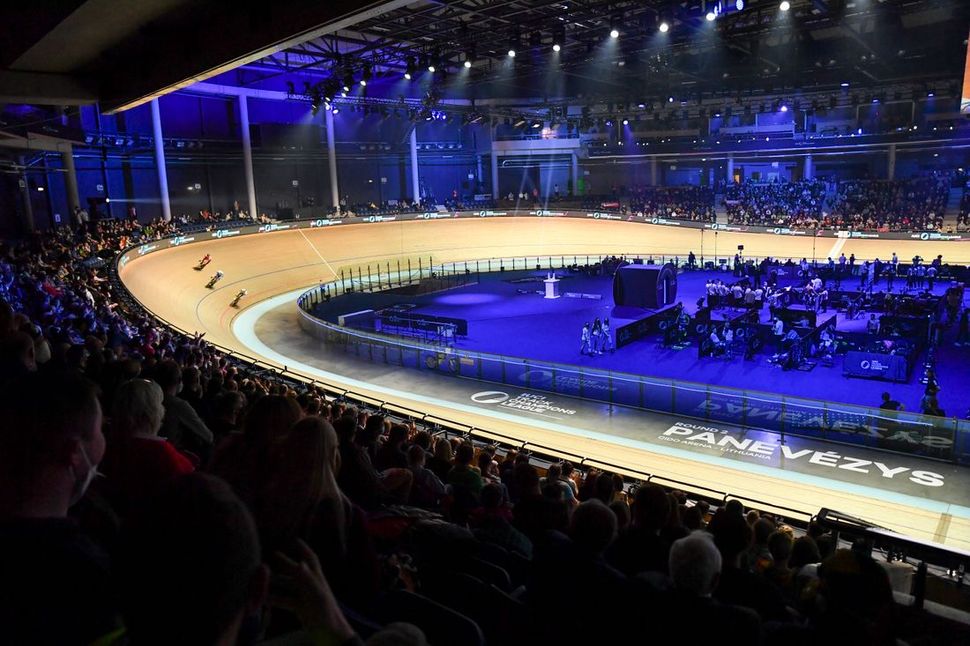 Germany's Emma Hinze continued to lead the overall standings in the women's sprint category on Saturday after the second round of the UCI Track Champions League. The world champion beat Canadian Lauriane Genest to win the sprint final and finished second in Keirin's final, behind her German teammate Lea Friedrich.
The races at Cido Arena in Panevėžys, Lithuania will be followed by two rounds in London on December 3-4. The league will end in Tel Aviv on December 11.
Sprint
The race opened with the first round of the women's sprint which offered six rounds of three runners each where the winners advanced to the semi-finals. The winners of two semi-final rounds then advance to the final; Hinze, who came in the second round at the top of the overall standings in the women's sprint category, and Genest clashed for victory.
Hinze and Genest lined up side by side on the track to contest the final round for victory. Hinze took the lead early and looked over her shoulder at the Canadian. Two laps to go, Hinze picked up her speed and led her to the finish line for the win.
"It was a difficult race tonight, like in Mallorca. I'm exhausted. The crowd is great – it's a great place to ride. It feels good to extend my lead in the category and I'm proud to win this one again, "said Hinze after the victory.
Keirin
The Women's Keirin opened with the first round of three runs of six riders in which the top two of each heat advanced to the final round of the top six riders: Emma Hinze and Lea Friedrich (Germany), Kelsey Mitchell (Canada) , Laurine van Riessen (Netherlands), Riyu Ohta (Japan) and Martha Bayona Pineda (Colombia).
The last drove off with Friedrich in the back and when the engine took off the women saw three laps to go. Friedrich stayed ahead of his compatriot Hinze with Mitchell passing her on the last lap.
However, it was Friedrich who won, without question, ahead of Hinze and Mitchell.
Women's sprint ranking

| Pos. | Rider's name (country) Team | Results |
| --- | --- | --- |
| 1 | Emma Hinze (Germany) | 74 |
| 2 | Lea Friedrich (Germany) | 56 |
| 3 | Kelsey Mitchell (Canada) | 50 |
| 4 | Martha Bayona Pineda (Colombia) | 36 |
| 5 | Lauriane Genest (Canada) | 36 |
| 6 | Shanne Braspennincx (Netherlands) | 34 |
| 7 | Mathilde Gros (France) | 34 |
| 8 | Yana Tyshchenko (Russia) | 31 |
| 9 | Olena Starikova (Ukraine) | 28 |
| ten | Simona Krupeckaitė (Lithuania) | 23 |
| 11 | Miriam Vece (Italy) | 22 |
| 12 | Mina Sato (Japan) | 22 |
| 13 | Laurine van Riessen (Netherlands) | 20 |
| 14 | Yuli Verdugo (Mexico) | 17 |
| 15 | Riyu Ohta (Japan) | 17 |
| 16 | Anastasiia Voinova (Russia) | 15 |
| 17 | Daria Shmeleva (Russia) | 5 |
| 18 | Sophie Capewell (Great Britain) | 4 |
Thank you for reading 5 articles this month * Register now for unlimited access
Enjoy your first month for only £ 1 / $ 1 / € 1
* Read 5 free articles per month without subscription
Register now for unlimited access
Try your first month for only £ 1 / $ 1 / € 1