Good morning,
I realized this evening by chance that I didn't have much space left on my MBP M1 (512go).
I checked with my favorite utility (Daisy Disk) and I realize with horror that I have >140GB used (for nothing in my opinion).
Got it:
By doing the same test on my iMac (hdd is 1TB), I have 17GB occupied (which I already find more reasonable and perfectly acceptable)
With MacOS Disk tool I get this: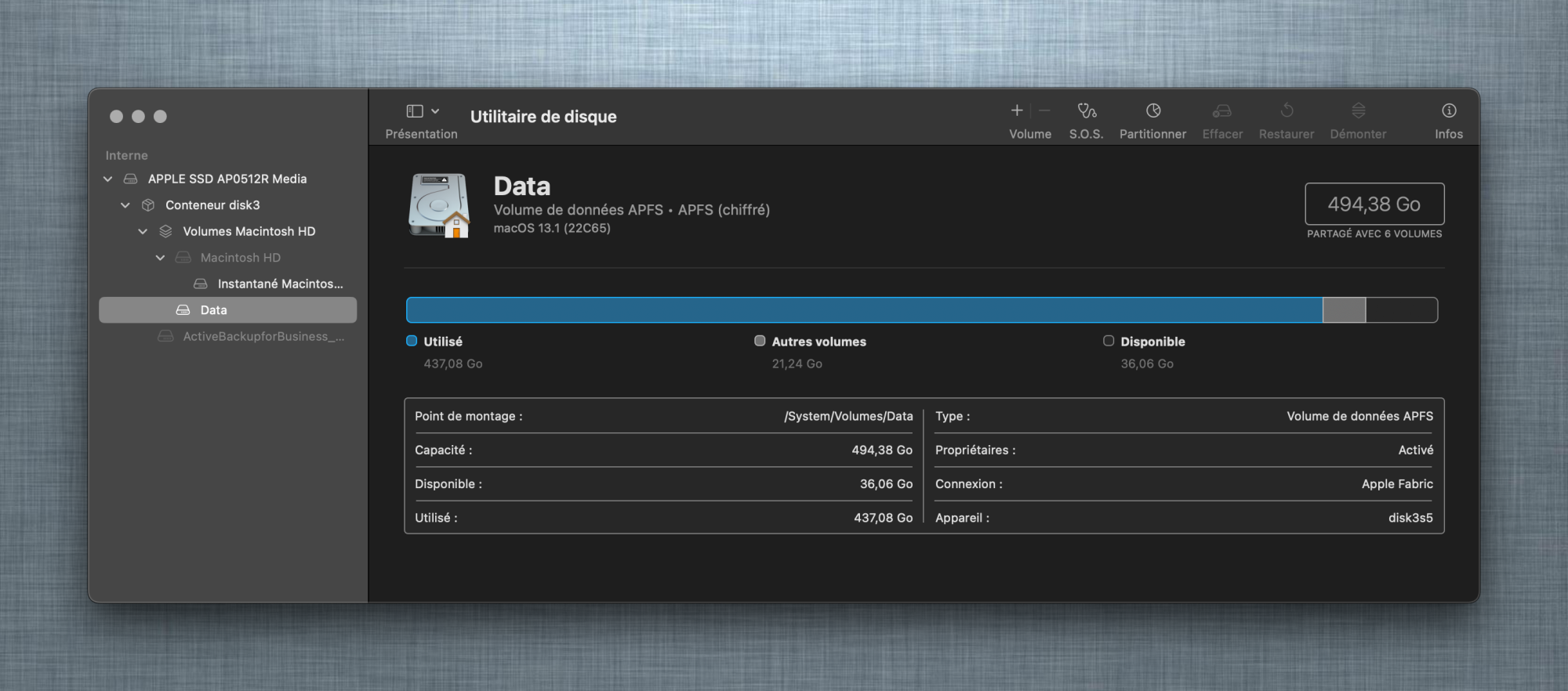 I tried the standard stuff:
– go to safe mode and do a disk scan
– delete Time Machine snapshots
– I even ran the OnyX script
script, all without success.
For those who know, I also took a look with OmniDiskSweeper.
I don't know if it's normal but it doesn't count the same disk space as MacOS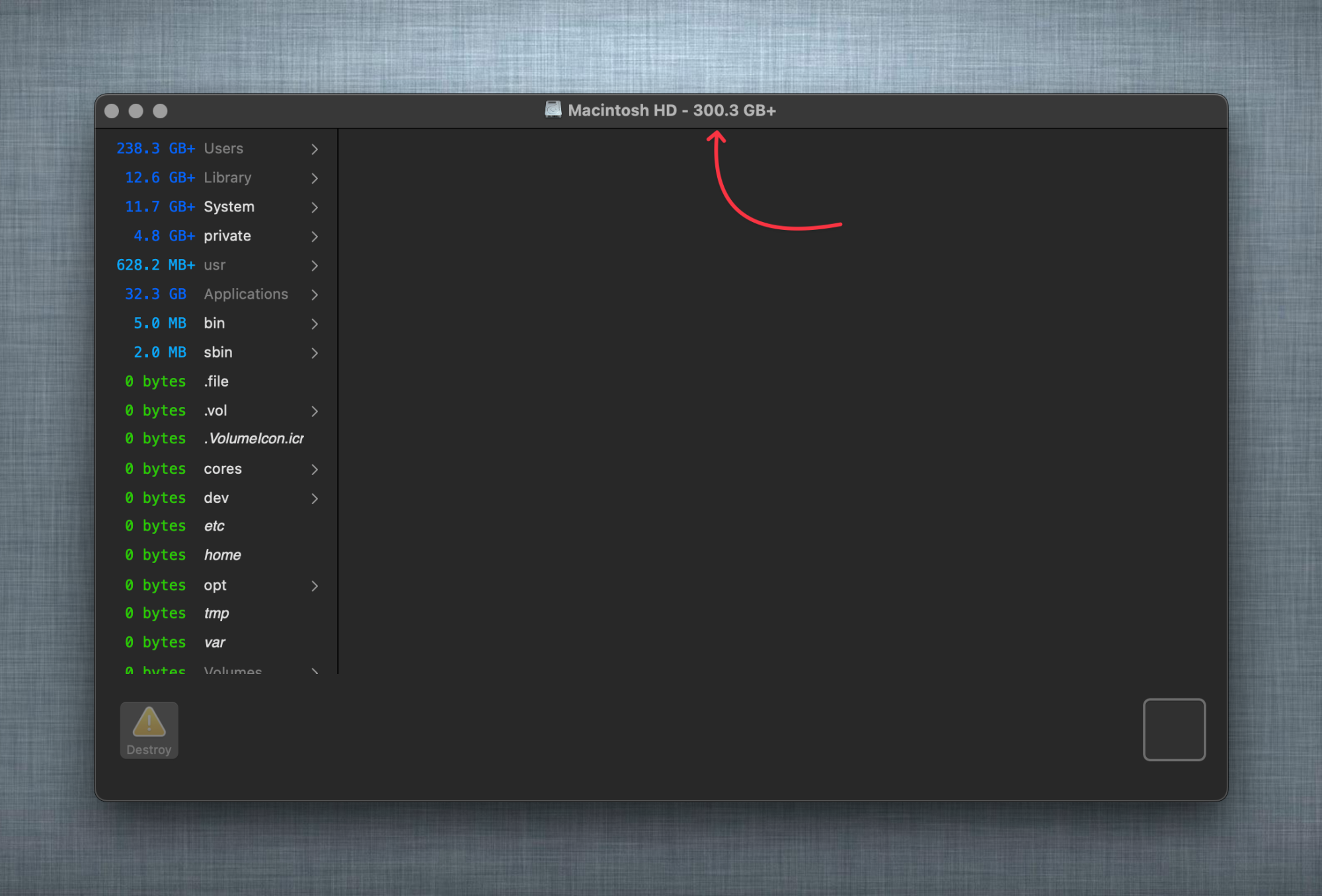 So, I have no idea where this space comes from and I wonder if it's not an iCloud joke that takes up the hard drive…
If you have an idea to diagnose, or a hypothesis to share, I will be happy to read them.
I will be happy to read them. THANKS.