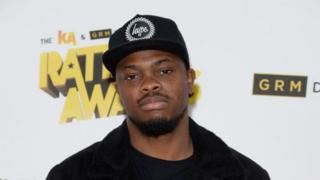 BBC Managing Director Tony Hall apologized and said a mistake was made after a report containing a racial insult was broadcast last month.
The N word was used in its entirety in a report on a race-aggravated attack in Bristol, which aired by Points West and the BBC News Channel on July 29.
The BBC initially defended the use of the insult after more than 18,600 complaints were filed.
Lord Hall said he now admits the BBC should have taken a different approach.
On Saturday, BBC Radio 1Xtra DJ Sideman – real name David Whitely – left the station due to the BBC's use of the N-word.
He said that "acting and defending action feels like a slap in the face of our community."
His actions were supported by a number of politicians and BBC staff, who offered their support to the DJ.
In his statement Lord Hall said: "I recognize that we have ended up creating distress among many people."