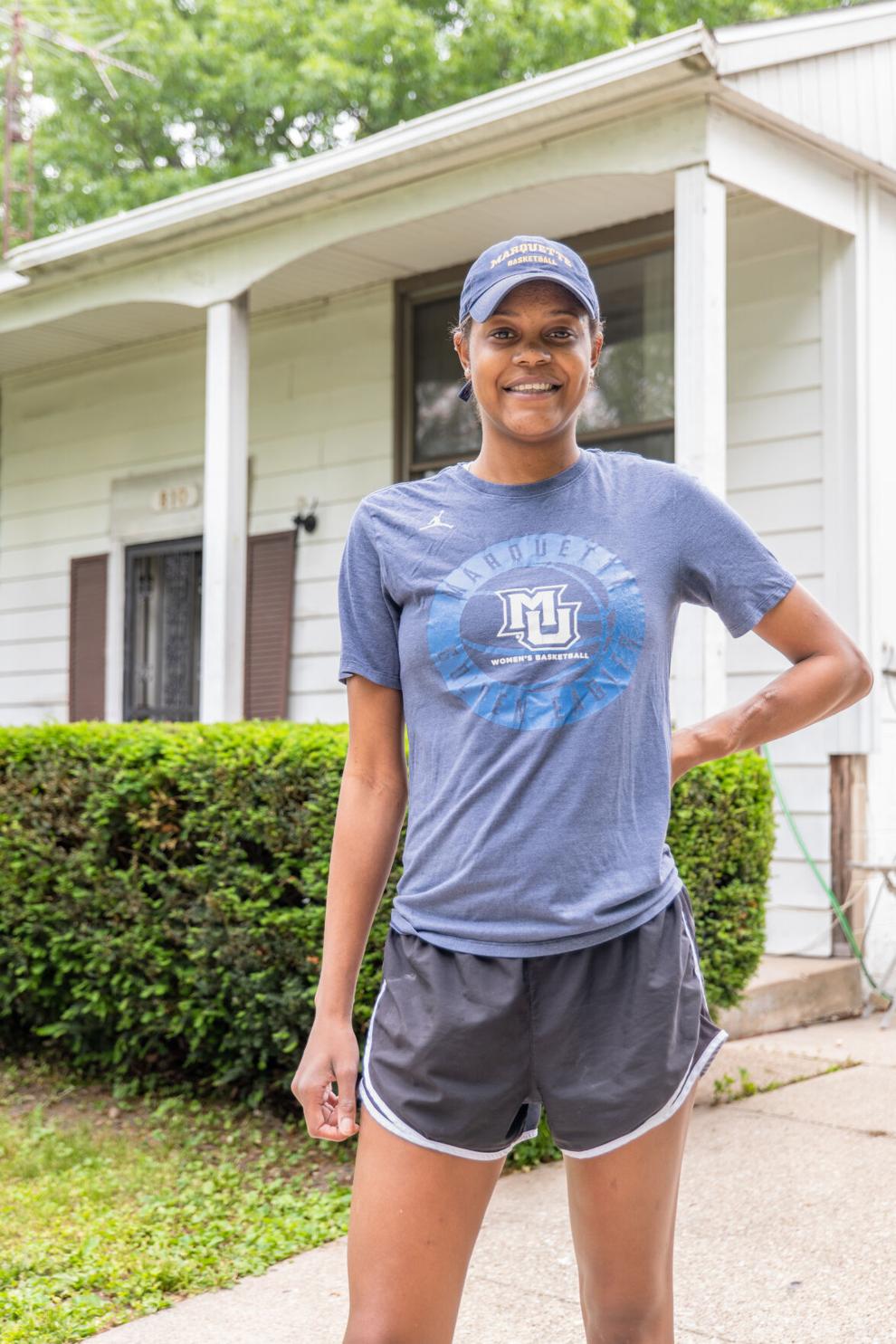 CHAMPAIGN — Tori McCoy tried not to let her emotions run high when she received a call in early April that would give her a new outlook on life.
Four and a half years had passed since she found out she had a rare condition that required her to have a new kidney, a diagnosis that ended the former McDonald's All's playing career -American. Almost three years had passed since she got a match for a kidney, only to see that opportunity dry up.
So when told she was finally getting a new kidney from a deceased donor in Washington, she tempered her expectations until the last second.
"I wasn't really excited because I didn't want anything to go down," McCoy said. "Until they prepared me, and then I couldn't hold back my smile."
Several months after her successful surgery, McCoy is slowly starting to feel like herself, although she is well underweight after slimming down to 150 pounds, 30 below her play weight, due to daily dialysis treatments. .
"I was still in pain" after the surgery, McCoy said this week, "but I felt my body transform into this different person."
Since receiving her diagnosis in 2017, when she was out a year due to NCAA rules following her transfer to Marquette, McCoy has endured one painful experience after another.
Even without a new kidney, she trained with her Golden Eagles teammates and hoped to play, but said she was repeatedly told she would not be allowed. In 2019, she received a match from a donor, but the donor got pregnant during the process, so her hopes were dashed.
Then, in December 2020, his father, Tim, died of cancer.
"We went through this together," she said. "I was crying in my hospital bed (after the operation) when I was like, 'Dang, he couldn't see this moment.' But I know he's up there looking at me.
Soon, McCoy will return to the gym, not just to pump up his 6-foot-5 frame, but to train. In early June, she accepted an offer from newly promoted Parkland College women's basketball coach Laura Litchfield to become an assistant coach and head scout for the Cobras.
"Everything was going badly for me, and then she reached out and I was like, 'Yeah,'" said McCoy, who hopes to coach at the Division I level one day. "It's the college level, the experience, and I'll be working with someone who knows basketball as much as I do and loves it."
Although she is still triggered by the sound of the beeps, which remind her that she is attached to her home dialysis equipment, McCoy said her doctors expect her to make a full recovery eventually.
"I became the biggest negative person," she said. "I just assumed, 'I'm never going to get this kidney. I'm going to be stuck on dialysis for the rest of my life. I was super negative. I had no spirit in me. But once I I heard the good news that I was going to have a kidney soon, my outlook shifted, I was going to be more positive, telling everyone, "This is going to be my year.
"I'm still struggling with depression a bit," she added, "but I'm slowly getting back to the person I was before all of this happened."